What is DLMS Solution?
DLMS is an integrated solution that is prepared to raise the level of personal, interpersonal and organizational performance of the employees that make their organizational roles more effective in adapting with continuous changes and always achieving the desired outcomes.
How DLMS works?
DLMS is a six steps solution model:
Diagnosis survey to identify level of essential LMS
Before and after assessment of current level of every skill competency and knowledge of the behavioral principals.
Presentation of principals and guidelines for effective skill performance.
Analyze the behavioral principals in real organizational sittings and demonstrate how behavioral guidelines can be adapted to different personal style and circumstances.
Practice exercises in which experimentation can occur and feedback can be received in a relatively safe environment.
Applying the skill to real life with follow up analysis of the relative success of that application.
Why do you need DLMS?
Living in a fast and continuous changing environment is full of challenges, may be utilizing new systems, using advanced technologies, or deploying better tools and techniques are good choices, but without well skilled employees and competent managers you can't benefit as much as you desire of them and reach the best return of these investments. When the competitiveness is always the dominant and all are striving to be more effective and efficient, at this point, normal performance is not enough and you will need something more to stay in the show, excellent performance will be the essential axis of success.
What are the developed skills by DLMS Solution?
There are three categories of leadership and management skills that DLMS is developing them through executing solution steps:
Maintaining Self-Awareness, Managing Personal Stress, Managing Time, Analytical Problem Solving and Solving Problems Creatively
Building Relationships, Communicating Supportively, Making Presentation, Conducting Interviews, Conducting Meetings, Gaining Power and Influence, Motivating Others and Managing Conflicts
Empowering, Delegating, Building Effective Teams, Fostering Innovation, Building Teamwork Environment and Leading Positive Changes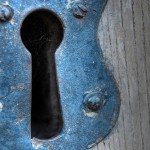 LMS Definition:
LMS are behavioral not personal attributes or stylistic tendencies, it consist of identifiable sets of actions that individuals perform and that lead to certain outcomes. It controllable not cognitive activities, it can be consciously demonstrated, practiced, improved, or restrained by individuals themselves.It developable by practice and feedback, interrelated and overlapping, they are integrated sets of complex responses. Sometimes they are contradictory or paradoxical, so effective managers can find the way and understand when and what mixture of skills they need to perform as good as possible.